NASA's OSIRIS-REx asteroid sample return to Earth: Live updates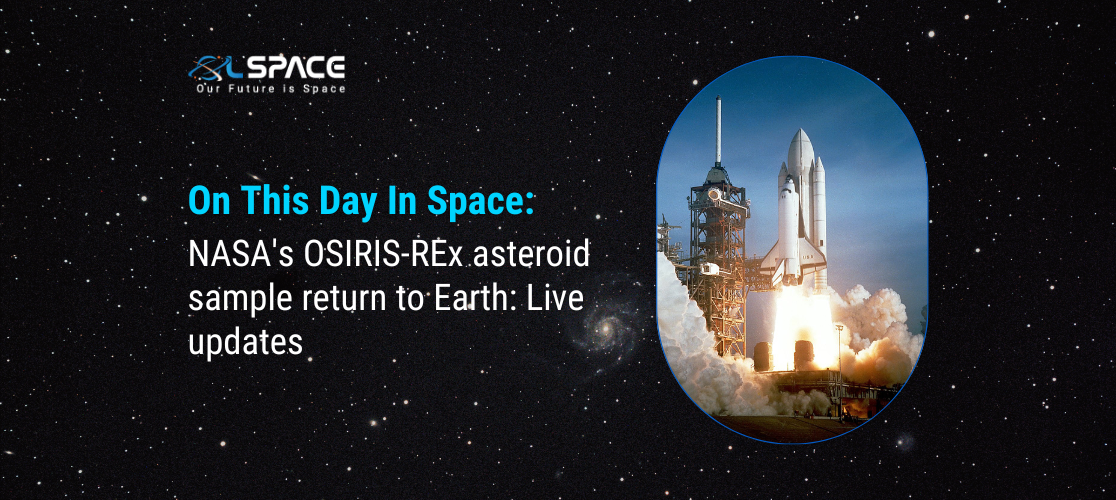 OSIRIS-REx's asteroid-sample return capsule will land in Utah on Sept. 23 at around 10 a.m. EDT (1400 GMT). Here's the latest.
On Sept. 24, 2023, NASA's OSIRIS-REx mission will make history by returning samples of the asteroid Bennu to Earth after seven years in deep space.
Launched in 2016, the OSIRIS-REx spacecraft reached asteroid Bennu in October 2020 and collected samples from the near-Earth asteroid's surface. On Sept. 24, it will return those samples in a special capsule and parachute, with landing set for 10 a.m. EDT (1400 GMT) at Department of Defense's Utah Test and Training Range near Dugway, Utah. See the latest on the asteroid sample-return's approach, landing and sample processing here.
NASA is just one week away from the epic landing of its OSIRIS-REx asteroid sample-return capsule, which is packed with pieces of the asteroid Bennu. The landing, which is on track for Sept. 24, 2023, will mark the end of OSIRIS-REx's primary 7-year mission that began with a launch in 2016 and sample-collection at Bennu in October 2020.
Scientists are excited, but also on tenterhooks, as they prepare for OSIRIS-REx's return to Earth. The spacecraft will slam into Earth's atmosphere, protected by a heat shield, and reach speeds of up to 27,000 mph before deploying drogue and main parachutes to slow itself to a more manageable 10 mph.