NASA's OSIRIS-REx lands samples of asteroid Bennu to Earth after historic 4-billion-mile journey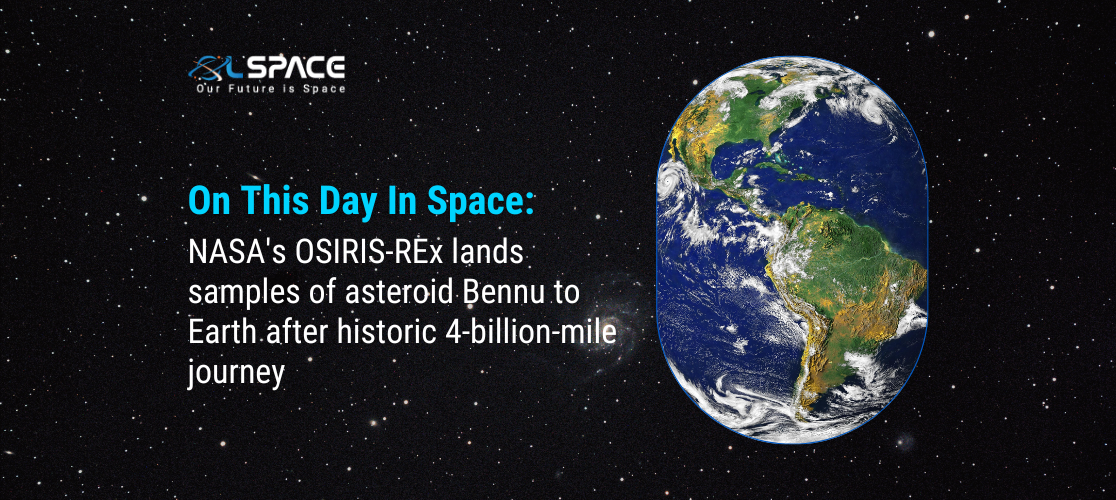 "Touchdown for science!" NASA says. "We're all breathing a huge sigh of relief."
DUGWAY PROVING GROUND, Utah  —  NASA's first-ever samples of an asteroid in deep space have landed safely on Earth in a historic first for the United States.
In a mid-morning operation at the U.S. Army's Dugway Proving Ground in the arid Utah desert, teams with NASA and the U.S. Air Force successfully recovered a space capsule with samples of asteroid Bennu taken by the agency's OSIRIS-REx spacecraft in 2020. The mission marks the first time that NASA has taken a sample of an asteroid, not to mention successfully recovering it.
After traveling for over 4 billion miles (6.2 billion kilometers) to reach Bennu and then make the journey home, the OSIRIS-REx probe released its sample return capsule this morning while it was about 63,000 miles (101,000 km) above Earth. The capsule contains some 250 grams (8.8 ounces) of rocks and other material from Bennu, material that could help answer some of scientists' most burning questions about the origins of life on Earth and the early days of our solar system.
"Touchdown for science!" said Jim Garvin, chief scientist of NASA's Goddard Space Flight Center, from the landing site during a live broadcast. "For the first time in history, we brought goodies back home from this kind of object. This is so huge and we're all breathing a big sigh of relief."