On This Day In Space: Oct. 15, 1997: Cassini-Huygens Launches to Saturn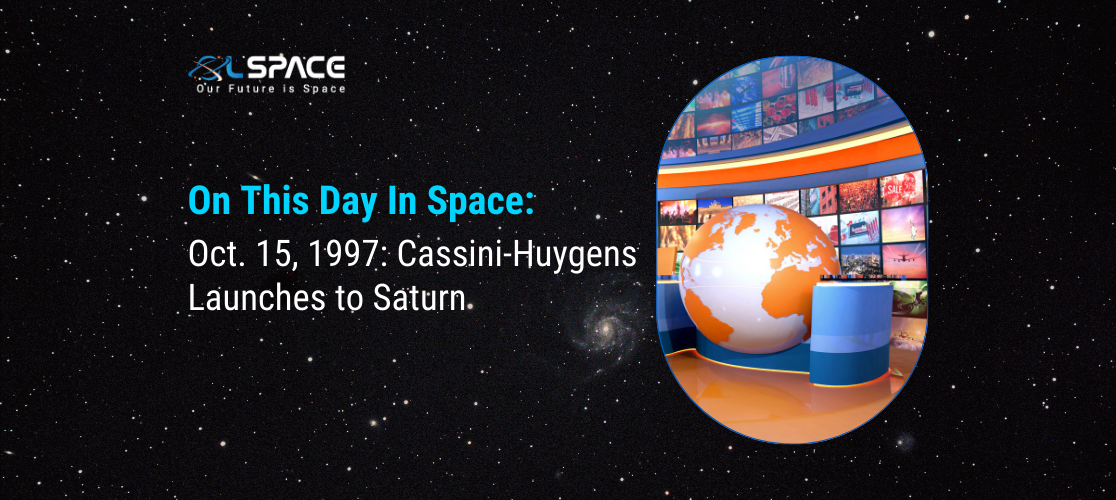 🚀 On Oct. 15, 1997, NASA launched the Cassini spacecraft on a mission to explore Saturn and its moons
On Oct. 15, 1997, NASA launched the Cassini spacecraft on a mission to explore Saturn and its moons. It lifted off aboard a Titan 4B rocket from Cape Canaveral Air Force Station in Florida.
It took almost seven years for Cassini to reach Saturn, with the spacecraft entering orbit around the ringed planet in 2004. Another smaller spacecraft called Huygens hitched a ride with Cassini, and it landed on Saturn's moon Titan in 2005.
Cassini spent 13 years studying the Saturn system up close, and the mission lasted about 20 years before coming to an epic grand finale on Sept. 15, 2017.
Running low on fuel, NASA chose to steer Cassini straight into Saturn's atmosphere, where the spacecraft was destroyed.